---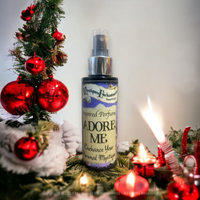 Embrace the essence of absolute femininity with our Adore Inspired Perfume. This exquisite fragrance is a symphony of luxurious, golden florals, blending with sensual and sophisticated notes. Designed for the woman who is admired and adored, this perfume captivates with its luminous character.
It's a tribute to bold, refined elegance, perfect for those special moments that call for a touch of grace and glamour. Indulge in the allure of this beautiful perfume where each spray is a declaration of your exquisite taste and enchanted charm.
Exclusive To Us Made By Us Just For You 
Copyright © 2016 Mystiques Enchantments. Any illegal reproduction of this content will result in immediate legal action.