---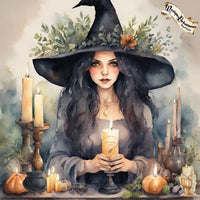 Unveil the secrets of candle Magick in our exclusive workshop! Discover how to harness the transformative power of flames and intention to manifest your desires.
Whether you're a beginner or an experienced practitioner, this workshop will guide you through the Mystical art of candle selection, carving, anointing, and spell-casting in a serene and supportive environment.
Ignite your spiritual journey—reserve your spot for an enchanting experience!
Time: 11am - 4pm
Copyright
All our Workshops & Classes as well has our Exclusive Products are licensed for your personal use and may not be re-sold or given away to others as your own.

All rights reserved. No part of our Classes Or Products may be reproduced, in any form, by any means electronic or mechanical, including but not limited to photocopying, recording, or any information storage or retrieval system currently in use or yet to be devised. Thank you for your understanding & respecting our copyright.