---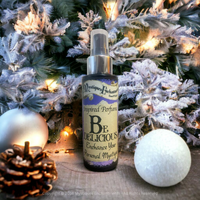 Be Delicious Inspired Perfume
Dive into the crisp, refreshing essence of our Be Delicious Inspired Perfume. This vibrant fragrance is a tantalising blend of juicy fruit and delicate floral notes, embodying the zest and spontaneity of life in the city.
Perfect for the woman who's bold, dynamic, and enjoys the sweetness of every moment. Its energising aroma is like biting into a fresh, ripe apple, symbolising the delightful pleasures of everyday experiences.
Exclusive To Us Made By Us Just For You 
Copyright © 2016 Mystiques Enchantments. Any illegal reproduction of this content will result in immediate legal action.