---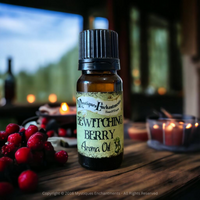 Indulge in the Essence of this magickal Season : A Blend of Juicy Berries and Sweet Undertones, Crafting a Mouthwatering Aromatic Experience.

Aroma Oil 10ml with Dropper- Idea for Diffusers, Oil Burners, Baths or Mixing with Your Preferred Carrier Oil.
Exclusive To Mystiques Enchantments 
Copyright © 2016 Mystiques Enchantments. Any illegal reproduction of this content will result in immediate legal action.