---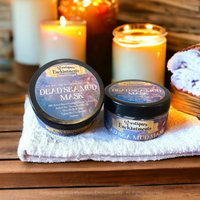 The Dead Sea is the most saline body of water in the world with far greater concentrations of minerals than any ocean.
All the minerals within our mask work together as regulators of cell activity and daily functioning, relieving muscular pain and stabilizing fluid levels in the body.
Improves cell metabolism, contributes to regeneration and restoration of skin/ acts as a disinfectant /removes harmful substances from skin
Assists acne, eczema, psoriasis and skin aging.
Suitable For All Types Of Skin
Exclusive To Us Made By Us Just For You