---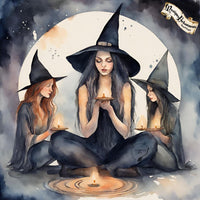 Reclaim your inner strength with our Meditation class. This empowering session is designed to guide you through the process of retrieving the pieces of your energy and spirit that you've left behind in past challenges and experiences.
Through focused meditation techniques, you'll learn how to call back your power, achieving a renewed sense of wholeness, confidence, and vitality. Whether you're feeling drained, scattered, or simply in need of an energetic boost, this class will center and fortify your spirit.
Join us to rekindle your inner fire and move forward in life with full intensity and intention.
Copyright
All our Workshops & Classes as well has our Exclusive Products are licensed for your personal use and may not be re-sold or given away to others as your own.

All rights reserved. No part of our Classes Or Products may be reproduced, in any form, by any means electronic or mechanical, including but not limited to photocopying, recording, or any information storage or retrieval system currently in use or yet to be devised. Thank you for your understanding & respecting our copyright.