---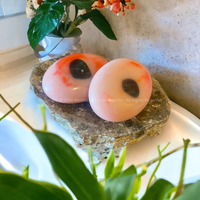 This perfectly charged soap with the Powerful Bloodstone is brilliant to wash away Blockages & Unwanted Energies that get in our way. Leaving the path & spirit free to refocus & re adjust our vibrations to bring our Desires, our Intentions, & Spells to our path. The Road of Our Making is opened with this intoxicating aroma of white clove and sweet pine needles, jasmine, violets and cottonwood. 
100g
Exclusive To Us Made By Us Just For You
Copyright © 2016 Mystiques Enchantments. Any illegal reproduction of this content will result in immediate legal action.